"I'm spiritual but not religious."  
With the rise of secularism, people are increasingly defining themselves as non-religious. Yet, people who do not associate themselves with a particular organised religion, still find themselves in need of some sort of spiritual experience.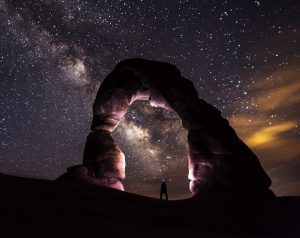 Various new methods and means to attain 'spirituality' outside of religion have emerged in modern times. The term can mean different things for different people. For some, it may be a way to connect with a higher being. For others, it is seeking to find the meaning of life. However, the premise remains the same. Spirituality is searching for a connection with something bigger than yourself. To find peace, comfort, and purpose in life. Something everyone is in search of. 
Spirituality today.
In the 21st century, Australians are coming up with different ways to achieve a sense of spirituality.  Yoga, meditation, and other spiritual activities promising enlightenment are all increasing. People are yearning for support in their spiritual journey. They seek guidance on how to perform spiritual practices through modern-day methods. 
We live in a busy, fast-paced world filled with distractions and stressors, but it seems regardless of what spiritual method one utilises; we are all seeking to pause our day for a few minutes. Seeking a moment to either focus on our thoughts or our connection with something.  But, in observing recent trends, no matter what an individual does to live a meaningful life, they are still feeling unfulfilled. 
Does religion still play a role?
Spirituality has always been associated with religion. 
For centuries, religion and spirituality have always gone hand in hand. All religions originated on the fundamental objective to establish a connection with a higher being or God in order to pursue a meaningful life. 
Then, why are people turning away from religion?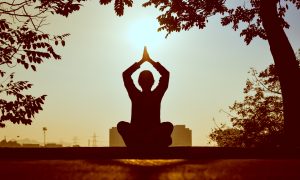 The reasons remain subjective. But, is more often connected with a lack of understanding of what religion is all about.  People flee from religion in search of spirituality for different reasons. Some organised religions do not prescribe any type of spirituality in their ritualistic practices. Some may think these practices are meaningless and have no spiritual impact on their life. 
Likewise, some people may not be able to compromise with a religious belief they find irrational or illogical. Or simply, some may not like the concept of the God they have inherited from their parents. Further, some may have turned away from their religion as they have lost trust in their religious leaders. Some may even find religion too restrictive. 
Whatever the cause, this is why we emphasise the importance of rationalising religion.
The Holy Quran teaches one to not blindly follow an inherited belief. Rather it encourages its followers to question its faith to lead to a better understanding of the wisdom and benefits of its teachings. This is the only way one can eventually attain true spirituality. 
What is true spirituality?
Spirituality is an authentic, personalised, and subjective commitment to something. It is human nature to seek to belong with a higher being or God. 
His Holiness Mirza Ghulam Ahmad (peace be upon him), founder of the Ahmadiyya Muslim Community, explains:
"Of the natural conditions of man is his search after an Exalted Being towards Whom he has an inherent attraction"…. "It is the attraction which the True Creator has implanted in the nature of man. The same attraction comes into play whenever a person feels love for another. It is a reflection of the attraction that is inherent in man's nature towards God as if he is in search of something that he misses, the name of which he has forgotten and which he seeks to find in one thing or another which he takes up from time to time. A person's love of wealth or offspring or wife or his soul being attracted towards a musical voice are all indications of his search for the True Beloved. As man cannot behold with his physical eyes the Imperceptible Being, Who is latent like the quality of fire in everyone but is hidden, nor can he discover Him through the mere exercise of imperfect reason, he has been misled grievously in his search and has mistakenly assigned His position to others." – (The Philosophy of the Teachings of Islam, pg. 80)
The need for religion to achieve spirituality.
There is no doubt becoming spiritual can be considered a difficult and challenging journey. It requires effort, devotion, and discipline. People who seek spirituality on their own may find a decrease in their motivation and commitment since they do not follow a practical, specific, and methodological approach. However, religions frame their practices and beliefs, providing the discipline. For example, through the provision of different ways, times, and places for worship to occur.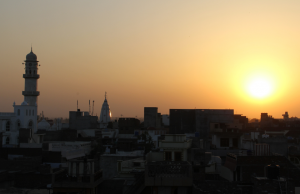 Likewise, religion offers a sense of community. While people are seeking out various community groups to join and engage in 'spiritual' activities, religion has been offering this sense of community for centuries. Having an organised community to support us in our individual spiritual growth is not only important but needed.
Seeing and learning from others on the same spiritual path as you are, encourages and motivates one to continue on their journey. It is interesting to note that the same aspects people are fleeing from in religion such as discipline and community are the same things people are going towards in search of being spiritual.
God speaks.
True Islam presents the most comprehensive guidance on a certain way for people to develop a spiritual relationship with God. Muslims believe God to be a living God who speaks. If God does not 'speak' or affirm His existence through revelation, then how can we be sure that our spiritual practices are actually effective? 
There are various spiritual practices society has come up with. But, how will we ever know if a specific spiritual practice is perhaps harmful or ineffective? If there is a spiritual being or God, would He not have sent us a guide on how to reach Him or 'speak' to Him? 
According to Islam, the Holy Quran is the direct word of God. 
God tells us in the Holy Quran what we need to do to achieve true spirituality. It provides us an understanding of how one can nurture our qualities to gradually turn them into spiritual attributes.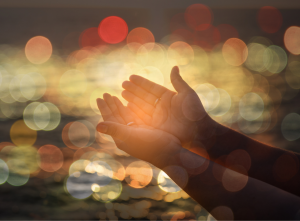 Islam teaches us that all our natural attributes correspond with a moral quality. When manifested at the proper time and place, these natural conditions become moral qualities. Eventually, when we learn how to use our moral qualities purely for the sake of God we are able to induce a spiritual condition.
Thus, true spirituality is a state of existence when one is at peace with himself. 
It is when one is in perfect harmony with the Creator. In this spiritual state, one starts to experience a sense of comfort in the connection they have developed with God. Satisfaction and pleasures of life are centered solely on pleasing God. In this condition, a person enjoys a heavenly life, right here in this world. Spirituality can only be achieved through treading faithfully upon the ways of God.